Memorial for Jacqueline G. Tascher
Donate to Jacqueline G. Tascher's Memorial of the Alliance Française de Pasadena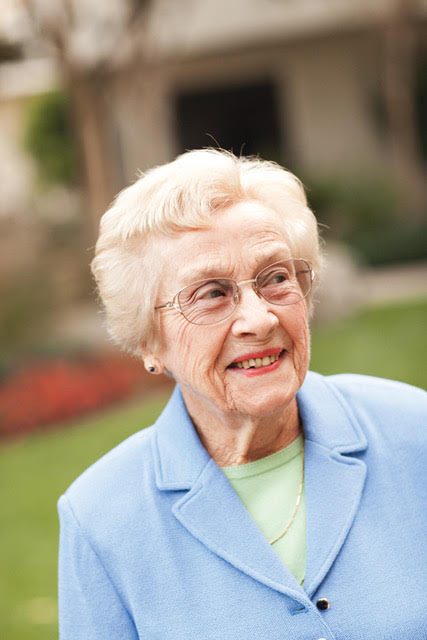 Jacqueline G. Tascher
1922-2020
Born in France, Jacqueline Guyot de Grandmaison grew up in Reims. After surviving WWII, she worked for the US Army and US Air Force. In her free time, she skied the French and Bavarian Alps.
In 1953, Jacqueline left France for Southern California. A year later, she became an American citizen and she rekindled her friendship with skier Ken Lawson, a college professor and mechanical engineer. They married, and their family grew with Nicole, Christine, and Marc.
In 1965, Jacqueline joined the Alliance Française de Pasadena, a group that promoted the French language and culture. An active member, she also sat on the Board of Directors.
In 1968, Ken passed away. Three years later, Jacqueline married William Tascher. When her youngest left for the university, Jacqueline returned to school. She earned a bachelor's and two master's degrees.
After 55 years of the Alliance Française de Pasadena, Jacqueline resigned due to declining health. She gave her signed memoir, A Personal Journey, and other mementos to the Alliance Française.
Respecting Jacqueline's wishes, please consider honoring her legacy with a contribution to Jacqueline G. Tascher's Memorial of the Alliance Française de Pasadena. Your donation will fund French cultural events with artists, lectures, and presentations that reflect Jacqueline's lifelong passions.
By sending a check to the following address:
Alliance Française de Pasadena, 232 N Lake Ave Suite 105, Pasadena, CA 91101
By credit card, phoning the Alliance Française de Pasadena:
(626) 683-3774 / Phone number during the COVID-19 crisis:(833) 386-3911
Nicole Popel, Christine Lawson, Marc Lawson, and their families express gratitude and thanks for your friendship and love to Jacqueline.