The Alliance Française de Pasadena offers group classes, thematic courses, workshops, and private lessons. Each group class has a maximum of 10 students to ensure an interactive learning environment. Students may join a group class at any time during a session with a prorated tuition. Students who have taken prior French courses and are joining the Alliance are encouraged to take the free placement test to find the most appropriate class.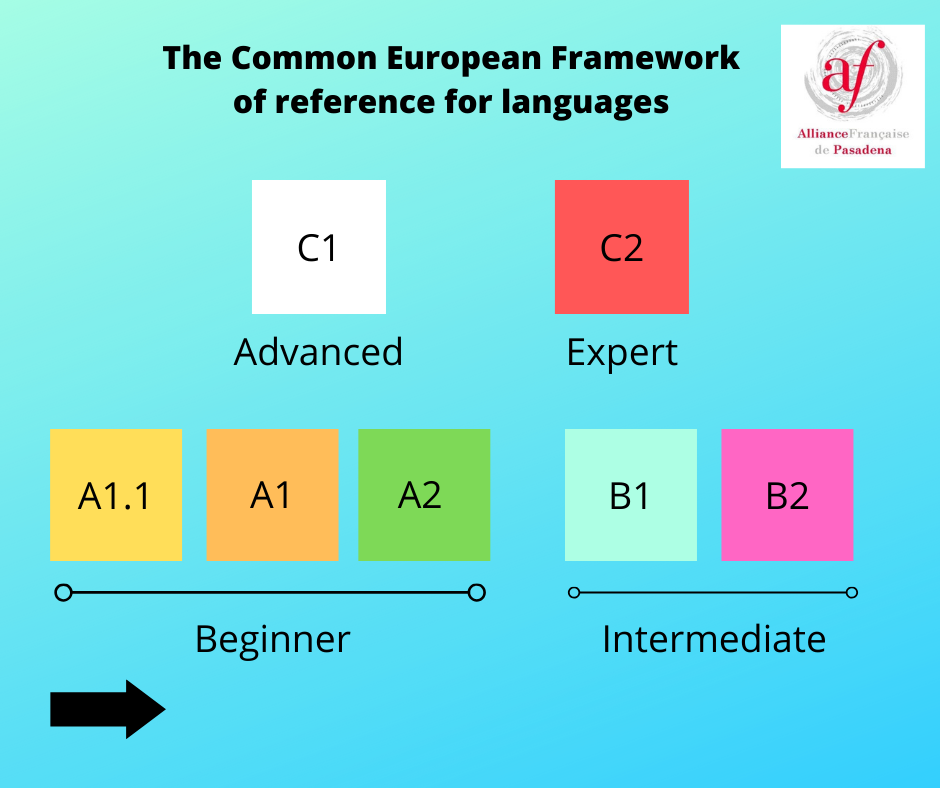 Select a language level below to see the selection of group courses. Click on levels to read descriptions of each level.
Note: Tuition for the session must be paid in full by check, cash, or credit card on the first day of class. A $50 administrative fee will be applied to all refund requests. No refunds will be made after the end of the second group class. Prorated credit can be provided. Student requests to change group classes after the third class of a session will have a $25 administrative fee. Missed classes can be made up by attending another scheduled class during the current session. Private and semi-private classes must be canceled at least 24 hours in advance. Classes that do not have sufficient enrollment are subject to change of price per hour or will be canceled.
Click on the session you would like to join:
Late Fall Session: 10-week session. From Nov 16, 2020 to Feb 6, 2021 Holiday break from Dec 18, 2020 to Jan 3, 2021.
Winter Session: from Feb 08 to April 16, 2021. Early bird discount until Jan 18, 2021.