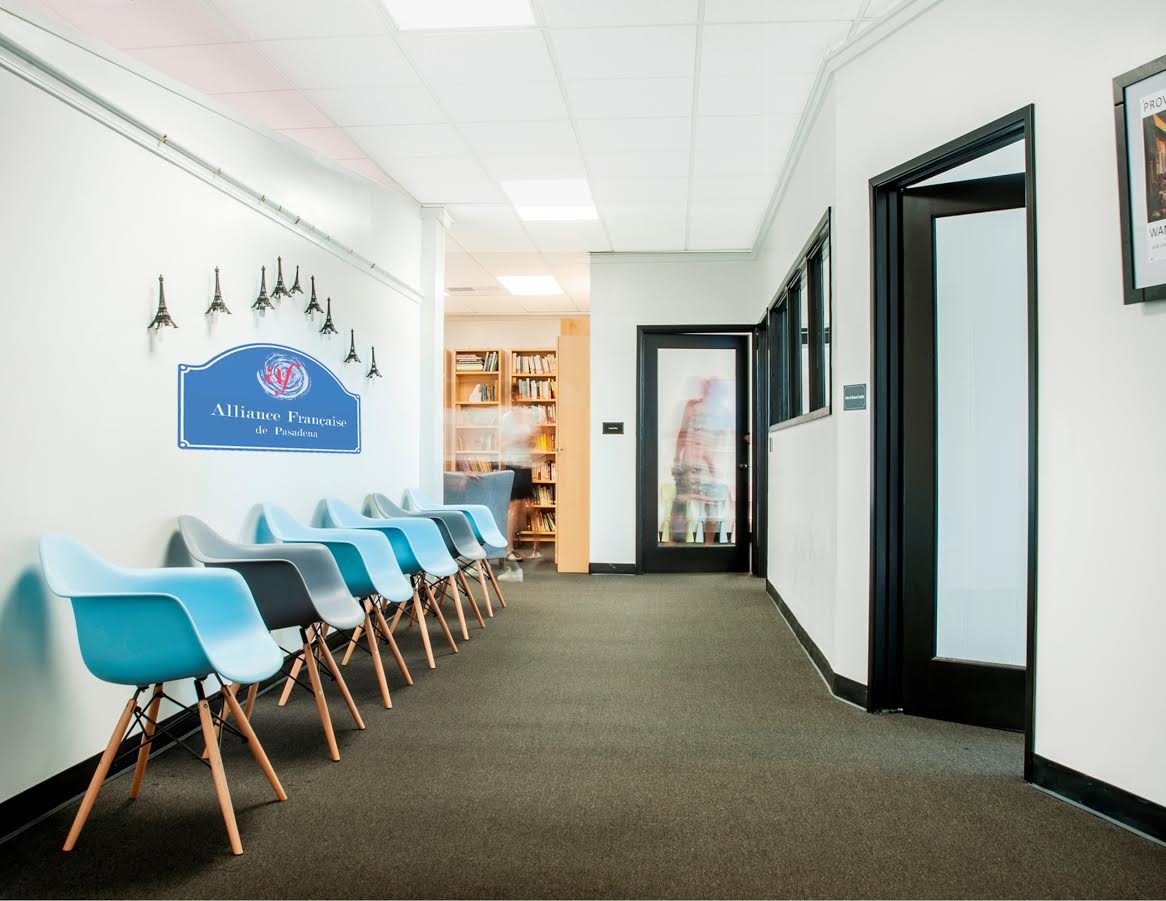 Our History
Our mission is to promote knowledge and appreciation of the French language and Francophone cultures and to encourage friendship and collaboration with the French-speaking world.
The Alliance Française of Pasadena is a 501(c)(3) not-for-profit organization incorporated in the State of California.

Founded May 5, 1924, Alliance Française de Pasadena is one of the oldest chapters in the United States. It is a cultural and educational association headed by a Franco-American Board of Directors.

Alliance Française de Pasadena is rated "4 Stars," the highest rating possible, by Charity Navigator, the nation's premier nonprofit rating organization.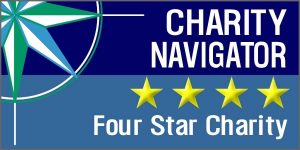 The Alliance Française of Pasadena provides:
French language courses for adults, children, and corporations.
Language certifications including the TCF, DELF/DALF and DELF Prim and Junior, and the DAEFLE;
Cultural activities for adults that present a comprehensive look at francophone culture in the 21st century;
An on-site library AND Culturethèque, an E-library, plus other resources online for both native speakers and French students; and
An outreach program that encourages the study of French in affiliated schools.
Whether you are a native or fluent French speaker, a student of the language, or an interested non-French speaker, you are welcome to participate in the wide range of activities organized throughout the year.
Founded in 1883 by a group of eminent men, including the scientist Louis Pasteur, the diplomat Ferdinand de Lesseps, the writers Jules Verne and Ernest Renan, and the publisher Armand Colin, the Alliance Française is the largest network of French language and cultural centers in the world.

The Alliances around the world are dedicated to promoting French language and francophone culture in order to foster relationships between people of all nationalities, ethnicities and races. Here are some interesting facts:
There are over 840 Alliance chapters in the world.
135 countries have at least one city with an Alliance Française for a total of 500 000 students.
The United States has the largest Alliance Française network with 108 chapters.
The Alliance Française network is 140 years old in 2023.
The History of Alliance Française de Pasadena
Written by Marie-Christine Slater,  Board Member of Alliance Française de Pasadena since 1997. 

Next year the Alliance Francaise de Pasadena will celebrate its 100 years: quite an achievement, you would have to admit! 

The actual Alliance Francaise was founded in Paris in 1883 by notable persons such as Jules Verne, Louis Pasteur, Ferdinand de Lesseps and others. There are now over 800 chapters in the world.  The United States has the largest AF network with 107 chapters. It is now known formally as the "Fondation des Alliances Françaises".

Another organization, the Federation of the Alliances Françaises is uniquely American and was founded in 1902. To this day, it holds yearly meetings in various cities all across the U.S.; the last one, in 2019 was held in Los Angeles.

Pasadena is one of the earliest chapters formed in the United States. It was founded in 1924 by Paul Elie Perigord, who came from France to the U.S. to continue graduate studies. He became a Professor of European History at Caltech and then at UCLA. In those days one had to be sponsored by two members to be able to be a valid candidate for membership. It was quite an honor to be part of that "elite group". Grace Hubble, wife of Astronomer Edwin Hubble, was one of its earliest President. 

Meetings of Alliance Française de Pasadena were held in members' homes with a lecture in French and then tea. Two members were in charge of the tea, served from silver urns, with delicate pastries. This is the origin of the second vice presidency having the important role of Hospitality. She was in charge of keeping and transporting all the silver service, tea sets as well as the food to the various venues.

In the early 1990s, due to budgetary difficulties, AF Paris decided that individual chapters should fund themselves and perhaps establish French language schools in order to be financially independent. 

Paulette Elrod, who was the Alliance Française de Pasadena president at the time, returned from a meeting attended by representatives of all the American chapters, and took it upon herself to start a school … in her home, initially and then, shortly thereafter, in rented space. At the time, the membership was still very much divided and so were the accounts! Members who were traditionalists were not supportive of the school, demanding that "their" money be accounted for separately from the school's funding and expenses: hence two separate accounts for several years. Fast forward to today and that relationship has changed for the better: in the late 1990s the Chapter became one, with thankfully, one set of finances!  

When I joined in 1997, we were still entertained in private homes. It was most convivial but with a few unspoken rules – no jeans, heavens forbid!  I could not join earlier as the "teas" were still held at 3.30pm, which was inconvenient for those needing to pick up children from school. We decided that in order to attract some newer, younger members, we needed to change the meeting time and start hosting lunches or evening lectures.

Coincidently, we were provided access for our meetings at the Court of Appeal on South Grand Avenue, where we also had use of the kitchen and, importantly, cupboards in which to store all of our paraphernalia. We met there for a number of years.

Then again times changed, especially with the arrival of technology. Lecturers were coming with their lap tops, requesting the use of overhead facilities. Schools like Polytechnic and Mayfield Senior were most gracious in letting us use their auditoria and we met there for quite some time. 

Some lecturers came from the greater Los Angeles area. Others, we could select from a list of lecturers sent by Paris. They were from further afield and therefore quite costly in terms of fees, travel and accommodation. Fortunately, we were often able to share some visiting lecturers with Alliance Française de Los Angeles and Alliance Française de San Diego; we would organize a mini tour where Los Angeles would pick-up the lecturer from the airport, Pasadena would pick him/her from the West-Side the next day, and San Diego would pick the visitor up from us on the third day. In the interest of reducing expenses, some of us would offer accommodation in our homes: Richard and I personally hosted out-of-town lecturers on several occasions and much enjoyed their visits and dinner-time conversations.

Another interesting fact was the meetings of the Alliances Françaises de l'Ouest. The chapters from Berkeley, Fresno, Greater Phoenix, Los Angeles, Napa, Riviera Californienne, Sacramento, San Diego and San Francisco met every two years.  Pasadena held two or three of those meetings. It was a one-day affair, with discussions, workshops, etc. Everyone enjoyed meeting, comparing notes, helping one another, exchanging ideas. It lasted over 20 years. 

One of the goals of the Alliance de Pasadena during all these past years has been to help reinforce the teaching of French in the local schools. In years past, there were about 12 schools around Pasadena who were happy participants. There was a "concours" for the students and a prize in the form of a medal sent from France by the AF de Paris. It was quite a heavy medal, beautifully engraved, set in a pretty blue box. This was abandoned by Paris in the 1990s and so we needed to buy and engrave our medals locally: simpler and less grandiose, but still well received by the students. We also gave the first three winners modest prize money. In the last few years, some schools have discontinued their French programs, and with the few schools left it was becoming more difficult to have the students come to the concours, let alone pick up their prizes! As a result, this program had to be curtailed!

There were some wonderful parties held for 70th and 80th Anniversaries of the Alliance Française de Pasadena, as well as a very successful fundraising party in 1997. 

Hopefully we will manage to arrange something equally memorable and successful for our 100th Anniversary. Stay tuned and please be prepared to give your fullest support!