Thematic Courses and Workshops
Thematic courses and workshops at the Alliance Française de Pasadena offer students - adults- an opportunity to use French in various contexts outside of the language classroom or work specifically on a desired language skill. These classes are recreational and conducted in a relaxed environment.
Winter session will take place from Nov 28, 2022 to Feb 18, 2023.
An extra session of our Atelier d'art in French was created during the Winter session, it starts on Jan 17 and finishes on Feb 14: Winter / A1.a.
You can already register for the Spring session (Feb 20-April 29).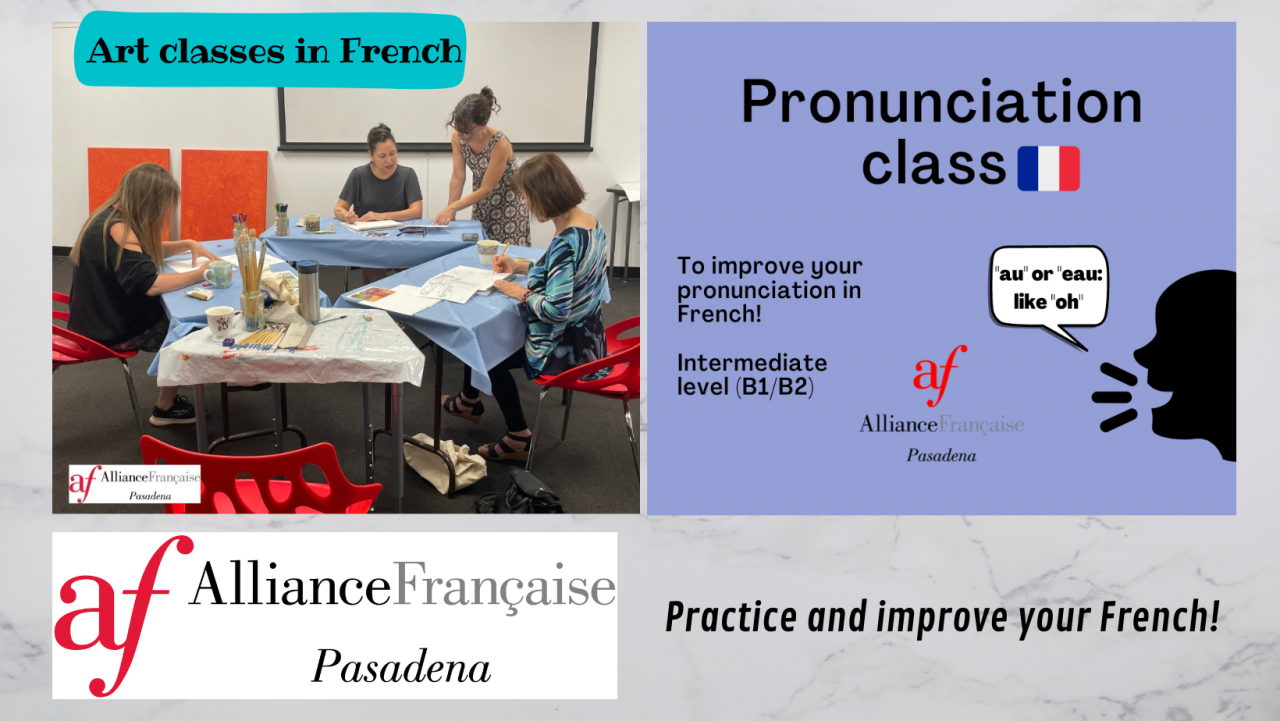 Click on the session you would like to join: