Thematic Courses and Workshops
Thematic courses and workshops at the Alliance Française de Pasadena offer students - adults- an opportunity to use French in various contexts outside of the language classroom or work specifically on a desired language skill. These classes are recreational and conducted in a relaxed environment.
An extra session of our Atelier d'art in French was created during the Late Spring session, in June. Open to all levels.
Summer thematic classes: from July 17 to August 28, 2023.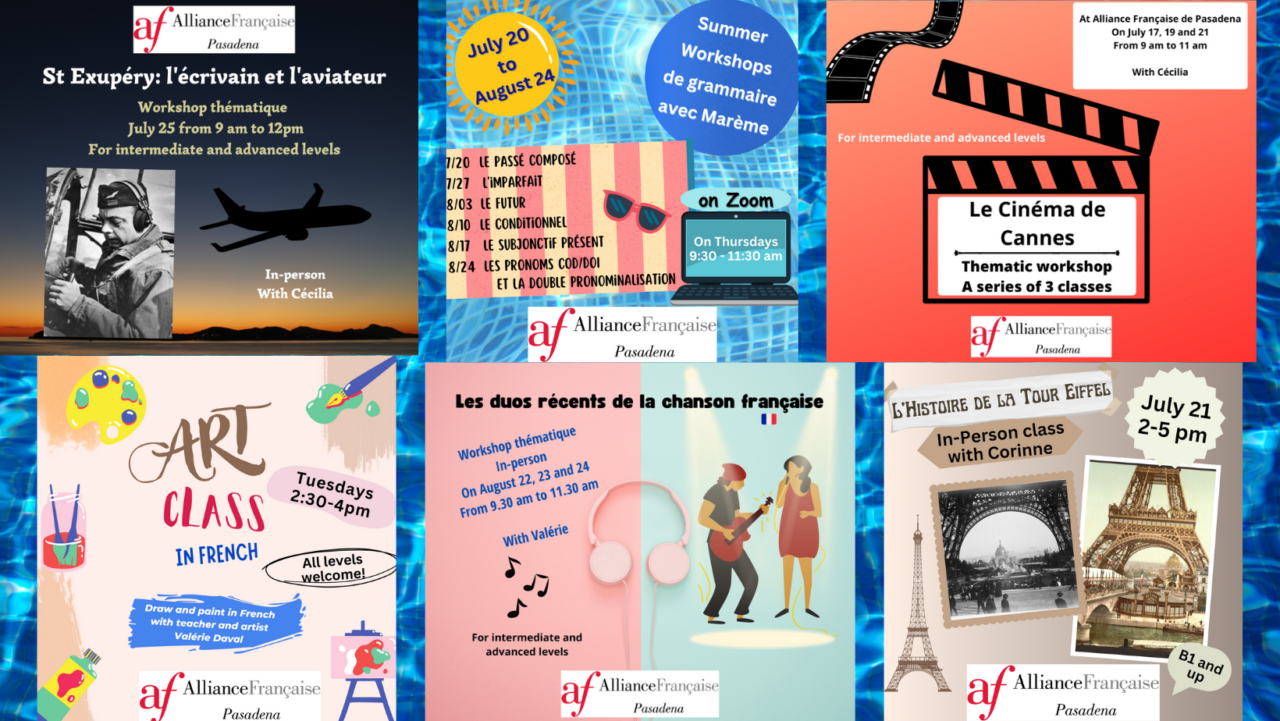 Use the filters to choose the session you would like to join: