All the members of the Alliance Française de Pasadena are invited to join the national events organized by La Fédération Alliances Françaises USA. If you're not certain if your membership is still valid, please contact us: afdepasadena@gmail.com
To buy your membership, click here.
All the following events are reserved to our members only.
Pursuing the dream: Living and investing in France, with Adrian Leeds
Saturday, Nov. 6, 2021
11:00am Pacific/12:00pm Mountain/1:00pm Central/2:00pm Eastern
Federation of Alliances Françaises USA
In English
If you've had even a glimmer of an idea to enrich your life with a move to France – whether living full-time or part-time in the Hexagone – this is your opportunity to learn the steps to help make the dream come true. In this one-hour session on Zoom you'll get the inside scoop from moving-to-France and property expert, Adrian Leeds. Adrian has lived in France for over 27 years; her expertise is renowned and you might know her as HGTV's top French agent on their popular TV show, House Hunters International. She understands the ins and outs of finding an apartment to rent or a home to buy anywhere in France (not just Paris). In this session she'll discuss getting a visa, determining where in France you might want to live, and the steps to finding the perfect home. The session will also include an open forum for questions.
Adrian Leeds: French property expert, HGTV personality, published journalist and author, events coordinator, marketing, public relations and communications expert, Adrian Leeds arrived in Paris in 1994 with more than 21 years of experience in marketing and public relations, not to mention a daughter. In her need to survive in the City of Light as a single mother, she created a variety of businesses devoted to assisting other expats in their quest to fulfill their dream to live in France. Her company, the Adrian Leeds Group, is a licensed real estate agency offering complete property consultation services primarily for North Americans and other Anglophones wanting to live and/or invest in France. Photo credit: Paul de Burger.
This event will be on Zoom and is free for all Alliance Française members. Non-members or persons who have no AF chapter nearby can purchase tickets ($10). Click here to register.
***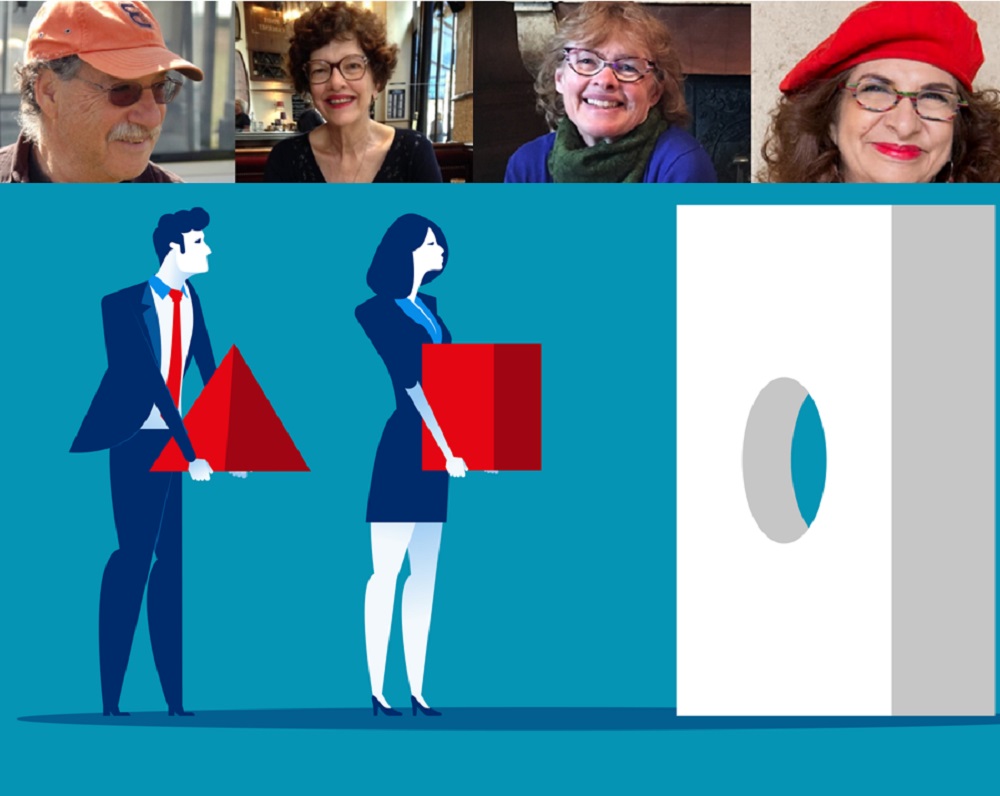 Saturday, January 29, 2022
10am PST / 11am MST / 12pm CST / 1pm EST
Federation of Alliances Françaises USA
In English
Following the success of our first "Demystifying the French: A Panel Discussion" event, we're pleased to welcome our panel back again for a continuation of their discussion on insights, perspectives, and experiences gathered over the course of many years of living, traveling, and/or working in France. Our guests will take questions from the audience about how to understand, appreciate, and best deal with the sometimes bewildering, often admirable, nearly always fascinating ways of the French!
Mark Greenside was born and raised in New York, and now lives in northern California. In 1991 he was dragged to a little village in Brittany by a girlfriend to spend the summer. He and the girlfriend fell out of love with each other, but he fell in love with the village, and to his astonishment ended up buying a home there, a rollicking adventure he recounts in I'll Never Be French (no matter what I do), described by the San Francisco Chronicle as a "fun and high-spirited read, and proof that one is never too old to find true happiness in life." In his latest, and equally entertaining (and helpful) book, he tells the continuing story of how he is (not quite) Mastering the Art of French Living.
Janet Hulstrand grew up in Minnesota, has lived in New York and Washington D.C., and has spent as much time as she can in France since her first trip there in 1978. Since 1997 she has taught "Paris: A Literary Adventure" for City University of New York study abroad programs; she also teaches literature and culture classes focusing on France for Politics & Prose bookstore. She writes for Bonjour Paris, France Today, and France Revisited, and is the author of Demystifying the French: How to Love Them, and Make Them Love You, which Jake Lamar called "a witty, wise, and keenly observed cultural handbook." She lives in the lovely little village of Essoyes, in the Champagne region, where she is working on her next book: A Long Way from Iowa: A Literary Memoir.
Adrian Leeds was born and raised in New Orleans. In 1994, she moved to Paris with her family for a one-year "sabbatical" and never left. Her company, the Adrian Leeds Group, provides a full range of property and consultation services for North Americans–– "French Property the American Way." She is fully committed to helping people realize their dream life in France, and has helped many hundreds of Francophiles to do just that. She is most well-known as the network's most popular real estate agent on the HGTV series House Hunters International. Since 2001 she has published Nouvellettres® (newsletters) three times a week that are a source of a great deal of practical information about living in France, as well as lively stories about her day-to-day experiences in Paris, Nice and beyond.
Harriet Welty Rochefort grew up in Iowa, bought a one-way ticket to France after graduating from college, and once she got there, never left. She is the author of three nonfiction books about the French: French Toast, French Fried, and Joie de Vivre, all published bySt. Martin's Press. Diane Johnson, author of Le Divorce, called French Toast the "gold standard" of books about the French, and the Los Angeles Times called it "wise and devastatingly funny." Harriet's latest book, published in 2020, is Final Transgression, a novel set in France during World War II, based on a true story from her husband's family.A bi-national,Harriet lives with her husband, Philippe, in Paris. They divide their time between their garden apartment there and their second home in Brittany.
This event will be on Zoom and is free for all Alliance Française members. Non-members or persons who have no AF chapter nearby can purchase tickets ($10). Please click here to register.